PUTTING HOME AND OFFICE REMODELING PLANS IN MOTION
It's your home - it should reflect your style, needs and idea of comfort. BGL HEAVENLY IMPROVEMENTS, LLC wants to make sure any remodeling project, renovation or addition mirrors your ideas perfectly. From modernizing a master bath and bedroom to completely gutting and remodeling the basement, you can trust us to get look and all the details right.
ELECTRICAL SERVICES
As GEORGIA'S premier residential electrical contractor, BGL responds to service requests quickly. Whether you need a new circuit breaker installed, a hot tub hooked up, or a home completely re-wired, we are your preferred electrical contractor. You can expect us to be professional and our work to be rock solid.
KITCHENS & BATHROOMS
Having a customized kitchen or modern bathroom really makes a home stand out. Whether you want an updated look, a little more space, or a complete redesign, you'll be able to see your ideal kitchen or bath come to life, seamlessly.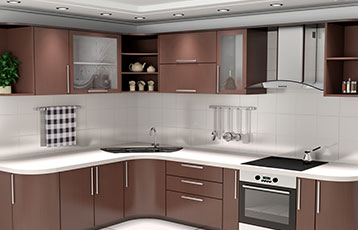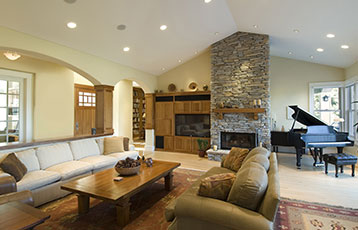 FINISHED BASEMENTS
Nearly any remodel or renovation is possible with a Finished Basement. So whether your space needs a complete basement remodel or a fresh makeover, BGL has 1000s of possibilities for your space. Our team will guide you through the remodel process and show you how easy it can be to have a beautiful new basement.